Homes in Lakewood, Colorado
Located just 15 minutes from downtown Denver, Lakewood has been recognized with the "All American City" award presented by the National Civic League. The city features more than 100 parks, nearly 8,000 acres of open space, and just shy of 110 miles of multi-use trails.

Nestled in the shadow of the Rocky Mountain foothills, Lakewood is close to Red Rocks Amphitheater and Park, arguably the most famous outdoor concert venue in the world. Red Rocks is the only naturally occurring, acoustically-perfect amphitheater in the country and has hosted the world's most famous performing artists during the summer, and also hosts non-musical events such as Easter sunrise services, yoga classes, lectures, and more.

Belmar is perhaps Lakewood's best-known neighborhood. Completely redeveloped, Belmar offers more than 80 shops, restaurants, a movie theater, and a pedestrian-friendly environment. The Colorado Mills shopping center is also among the metro area's best shopping venues, and it includes an IMAX theater.

Lakewood's creative arts district, which lies along the West Colfax corridor, showcases more than 120 businesses such as art galleries, performing arts venues, public art installations, plus a wide variety of bars, restaurants, and brew pubs. Lakewood is also home to the famous, or infamous, Casa Bonita Mexican food restaurant, one of the most well-known restaurant and entertainment venues in Colorado with a 30-foot waterfall where divers jump in choreographed sets, live action puppet sets, and mock gunfights.

Matt Stone and Trey Parker, creators of the "South Park" satirical animated television show, purchased the restaurant earlier this year after featuring Casa Bonita in several of the show's episodes. The CU graduates said bringing the restaurant out of bankruptcy was one of their greatest accomplishments.
List of Zipcodes
| Zip Code | Zip Code Name | Zip Code Population |
| --- | --- | --- |
| 80123 | Littleton | 46,555 |
| 80214 | Lakewood | 27,453 |
| 80215 | Lakewood | 19,462 |
| 80226 | | |
| 80227 | | |
| 80228 | | |
| 80232 | | |
| 80235 | | |
| 80401 | Denver | 42,157 |
| 80465 | | |
Demographics
| | Zip Code | City | County | State | National |
| --- | --- | --- | --- | --- | --- |
| Population | 4,270 | 154,277 | 585,026 | 5,759,582 | 331,426,769 |
| Population Density | 49.4 | 3,605.3 | 765.5 | 55.5 | 93.8 |
| Percent Male | 49.0% | 49.0% | 50.0% | 49.0% | 49.0% |
| Percent Female | 51.0% | 51.0% | 50.0% | 51.0% | 51.0% |
| Median Age | 50.8 | 40.6 | 42.6 | 40.2 | 39.0 |
| People per Household | 2.6 | 2.3 | 2.47 | 2.8 | 2.6 |
| Median Household Income | $106,904 | $65,602 | $80,305 | $115,942 | $61,963 |
| Average Income per Capital | $52,013 | $37,095 | $42,520 | $50,725 | $33,235 |
Market Data
| | Zip Code | City | County | State | National |
| --- | --- | --- | --- | --- | --- |
| Median Sale Price | $725,000 | $425,100 | $475,000 | $425,100 | $277,796 |
| Median Age of Home | 37.0 | 57.0 | 53.0 | 39.0 | 49.0 |
| Homes Owned | 86.0% | 58.0% | 68.0% | 67.0% | 58.0% |
| Homes Rented | 10.0% | 37.0% | 28.0% | 23.0% | 31.0% |
| Homes Vacant | 5.0% | 5.0% | 5.0% | 4.0% | 11.0% |
Market Trend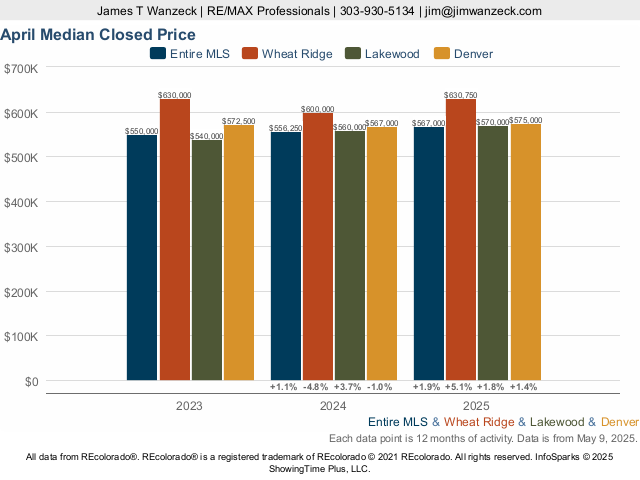 310 properties on market
Contact Us
RE/MAX Professionals
6020 Greenwood Plaza Blvd #100
Greenwood Village, CO 80111, USA
Valuation Index
Quality of Life - 90%
Climate & Environment - 75%
Schools & Education - 73%
Safety & Crime - 17%
Quality of Life
| | Zip Code | City | County | State | National |
| --- | --- | --- | --- | --- | --- |
| Cost of Living Index | 110.0 | 88.0 | 97.0 | 110.0 | 100.0 |
| Health Cost Index | 121.0 | 99.0 | 108.0 | 119.0 | 100.0 |
| Commute Time | 25.0 | 25.0 | 26.0 | 25.0 | 24.8 |
| Commuting by Bus | 0% | 4.0% | 3.0% | 1.2% | 2.1% |
| Commuting by Carpool | 7.0% | 12.0% | 10.0% | 11.0% | 13.5% |
| Commuting by Auto | 76.0% | 80.0% | 82.0% | 80.0% | 79.1% |
| Working at Home | 16.0% | 4.0% | 5.0% | 5.2% | 4.7% |
Walk Score®
Climate & Environment
| | Zip Code | City | County | State | National |
| --- | --- | --- | --- | --- | --- |
| January Average Low Temperature | 13.6 °F | 12.7 °F | 12.7 °F | 13.7 °F | 22.6 °F |
| July Average High Temperature | 84.0 °F | 85.8 °F | 85.8 °F | 77.5 °F | 86.1 °F |
| Annual Precipitation (inch) | 17 in. | 17 in. | 17 in. | 19 in. | 38 in. |
Schools & Education
Safety & Crime
Zip Code
City
County
State
National

Violent Crimes

Calculated annually per 100,000 residents

Assault
162.9
211.5
255.9
246.3
250.2
Murder
2.2
2.3
2.8
3.8
5.0
Rape
70.4
69.6
68.3
67.2
42.6
Robbery
123.3
48.4
51.7
63.6
81.6

Property Crimes

Calculated annually per 100,000 residents

Burglary
223.7
352.4
425.3
348.4
340.5
Theft
360.4
471.4
641.0
1,858.3
1,549.5
Motor Vehicle Theft
603.0
232.4
125.9
384.0
219.9
Take a photo of this QR code
to keep this website details